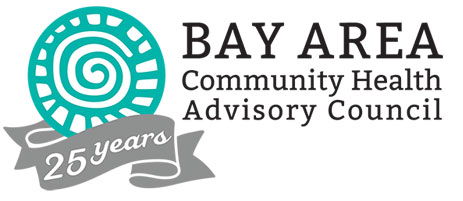 The Bay Area Community Health Advisory Council (BACHAC) is dedicated to eliminating health disparities across generations and diverse communities through education and services.
Since our founding in 1995, BACHAC has worked with corporations, mid- and small sized companies, community-based organizations, nonprofit health organizations, governmental agencies, health educators, institutions of higher learning, and the faith community to create a village united around a common goal: increasing awareness of and reducing the debilitating effects of health concerns that disproportionately affect communities of color.
The BACHAC story is one of growth, outreach and success. Started as a grassroots volunteer effort, we have a long record of accomplishments. Today, we are recognized as a go-to resource for individuals, families, medical practitioners and others in the Bay Area and a model for improving health throughout the United States.
BACHAC counts on your support to expand our work. With your help, we'll continue to make a difference and plant seeds for a healthier world! We have several ways for you to become a part of our mission to share knowledge for life.
• One time donation
• Periodical Giving
• Two Hundred Fifty Dollar Plus Club
Support via Credit Card or eCheck
Bay Area Community Health Advisory Council FAQ
Is my donation tax deductible?
Yes, we are a fiscally sponsored project of Community Initiatives, which is a public 501c3 organization recognized by the IRS. Your donation is tax-deductible to the fullest extent permissible by law.
WeDidIt FAQ
Is my support and credit card info secure?
Yes, the security and confidentiality of your information is our highest priority. We will not sell, trade or share your personal information with anyone else, nor send donor mailings on behalf of other organizations, and we will only share personal information if you have given us specific permission to do so.
How do I know that my support was made successfully?
You will receive an emailed receipt immediately after your support is submitted and your credit card is processed. Your support will also show up on your bank or card statement within 1-3 business days.
Do I get a receipt?
Yes, a receipt is sent to your email inbox once your support is processed. Please be sure to keep a copy of your receipt for tax purposes. If you select a recurring donation, you will be sent an individual receipt each period when your support is processed.
Is my support private?
We will not share or sell a donor's personal information with anyone else, nor send donor mailings on behalf of other organizations.